Welcome to Drummoyne Community Centre
A caring, inclusive space where people can connect with community
We understand our community because our members, volunteers and staff are all part of the community.  
If you would like to be part of what we do, please contact us.
We are an independent, non-profit, community focused organisation supporting residents of the City of Canada Bay area.
From Drummoyne to Rhodes – from Parramatta Road to Parramatta River – all residents of the City of Canada Bay can access our services and programs.
We have been around since 1979, and opened in response to a community need for connection. Residents wanted a dedicated space where people could gather for social and community activities and events.
Today we continue that tradition of responding to the needs of local people and providing an extensive range of services and programs for everyone.
We recognise that every person who comes through our front door has different needs.
What people are saying about us
"Being part of Drummoyne Community Centre is a very rewarding and pleasant experience. It is a good place to get involved: to pop in and say 'hello', enrol in some courses, give some of your time, or just be there to meet and enjoy the company of others"
"I learned so much about how to connect with my baby and the richness that having an attachment approach to parenting can bring. It has helped me feel empowered and equipped with a framework and many tools to feel confident that I can be the bigger, stronger, wiser, and kind parent my child needs at every stage of her development". Mum, Circle of Security course.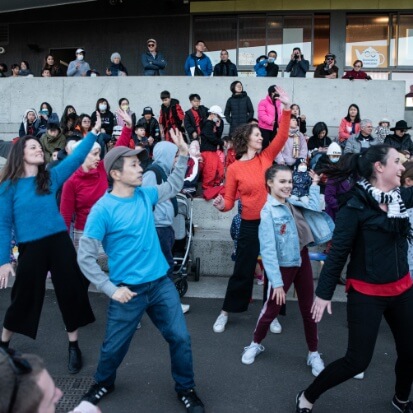 Explore our Calendar to see the classes, services and groups on offer.
Need space for your next family gathering or looking to move a group of people from A to B? Why not consider hiring our halls or bus