Community Transport & Bus Service

Mobility helps maintain connection, and we know how important it is for all residents of the City of Canada Bay Council area to have easy and accessible transport.
We operate our Bayrider Service on Wednesday and Thursday.
This door-to-door community shuttle bus service helps people stay active and independent in the community. It is especially helpful for people who have difficulty using private or public transport.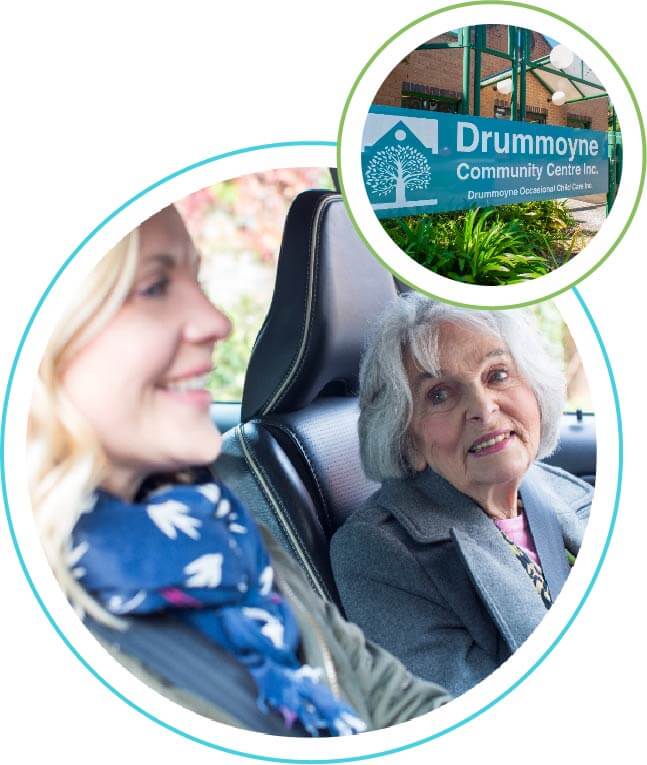 What our community thinks of our BayRider service
"It has improved my quality of life. I wouldn't go out at all only for this transport".
"It is the only way I can get to the doctor, chemist, bank, and grocery shopping."
"No hassle booking process – promptness and adherence to scheduled bookings and friendly and welcoming staff, willing to assist clients within prescribed guidelines of the community centre".
We operate within the City of Canada Bay
We operate within the City of Canada Bay to assist residents in accessing facilities and services in the local area.
We collect passengers directly from their homes and take them to:
Local shops
Libraries
Visit a spouse or friend in local nursing homes
Concord Hospital
Banks and hairdressers etc
Classes and courses at our centre or in the community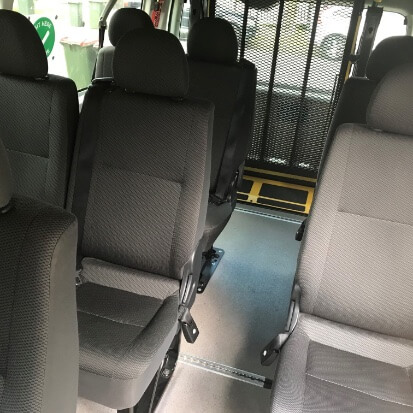 A donation of $5 per person is requested for a one-way trip… the return trip is free!
Donations are negotiable for those who are financially disadvantaged. Please contact us for a confidential discussion.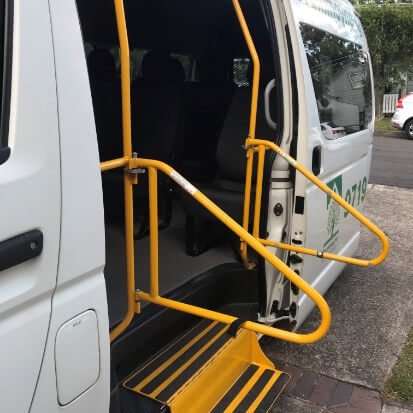 To deliver this vital service we utilise our nine-seater bus as well as volunteer cars. Our bus is driven by paid, qualified drivers who provide quality customer service. The volunteers assist using their own cars in delivering the service when scheduling becomes difficult for the bus to accommodate busy timetables.
You need to live in any of the below suburbs and we limit travel within the City of Canada Bay area:
Abbotsford
Breakfast Point
Cabarita
Canada Bay
Chiswick
Concord
Concord West
Drummoyne
Five Dock
Liberty Grove
Mortlake
North Strathfield
Rhodes
Rodd Point
Russell Lea
Wareemba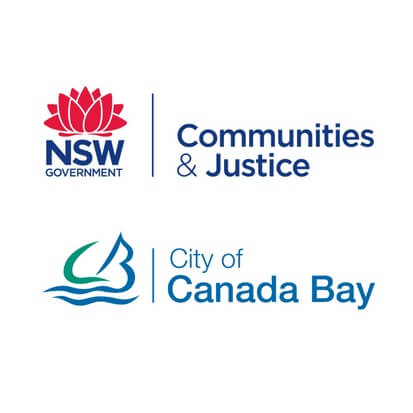 To register for this service, please call the centre on 02 9719 8102 so we can get all your details.
Once registered, just call us each week on a Tuesday between 9am-12noon, to let us know where you would like to be transported.